Diverse Treatments & Services in Saskatoon
Deep Tissue Massage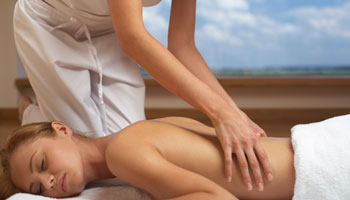 This type of massage releases the chronic patterns of tension in the body. 'Deep' does not mean all the work is using strong pressure, but that it is accessing the deeper tissues of your body structure. If you have a specific area of tension that you need focused, sustained work on, this is the type of work you want.
Relaxation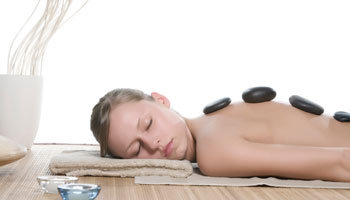 Relaxation massage is a smooth, gentle, flowing style that promotes general relaxation, relieves muscular tension, plus improves circulation and range of movement. This is the style of massage you'll find performed at day spas. Your therapist will aim to relax, revive and rejuvenate you at a massage depth that does not cause discomfort. Swedish massage is probably the best known form of relaxation massage. While relaxation massage is wonderful for you, it is less effective than the deeper styles for changing soft tissue tension. We normally recommend deeper styles when you are suffering pain and leave relaxation for when you just want to.... Relax!
Craniosacral
Craniosacral therapy is a gentle non-intrusive massage. It enhances the body's natural healing processes to improve the operation of central nervous system disorders, dissipate the negative effects of stress, enhance health, and strengthen resistance to disease. This massage is performed on a table and you will remain fully clothed.
Myofascial Release
Massage technique which stretches and releases the fascia tissue, a continuous web-like sheath covering muscles and organs, to release restrictions due to previous injuries, which can cause severe pain. Myofascial release can help neck and pack pain, headaches and recurring sports injuries.
Sports Massage
A special form of massage typically used before, during, and after athletic events. The purpose of the massage is to prepare the athlete for peak performance, to drain away fatigue, to relieve swelling, to reduce muscle tension, to promote flexibility and to prevent injury.
Pregnancy Massage
A gentle massage designed to help address lower back pain, shoulder stress, swelling and balance issues common with pregnancy. Studies have shown massage therapy can reduce cortisol levels, back and leg pain, obstetric complications, and premature birth rates. Please obtain written approval from your physician before making an appointment.